A Few Words About Us
Operating successfully in the medium-high end of the market, LITSO Events & Tours has won the trust as it brings you the most significant solutions to your travel and recreational needs.
Having combined the expertise and extensive networks all around the world, we are proudly announcing the expansion of 'Tours' under our brand name; your trusted brand is now operational with the name 'LITSO Events & Tours.'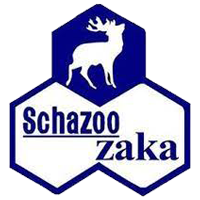 Client Satisfaction
LITSO Events & Tours works around its clients' expectations and tries to deliver the best possible services to ensure our clients are well-served and satisfied. We also focus on a client feedback system in place to learn and improve our quality standards. Moreover, we address our customer's needs and issues simultaneously to serve them with exclusivity they long for
Customized Plans
At LITSO, we believe that every client is different and so are their expectations. Therefore, we customize our plans to offer you an experience that can prove to be worth remembering.
Guided Tours
Travelers prefer guided tours when they are on foreign soil, so we have built an extensive network of professional guides around the globe to serve our travelers on feet. Our guides are enthusiastic, communicative, organized, and punctual; our clients can be quite comfortable traveling with us.
Expertise in Corporate Sector
Starting in 2018, LITSO Events & Tours has served many corporate groups with different services like international/domestic travel, corporate meeting, corporate celebration, and event decor. We have learned from all our experiences so we are confident that we can serve our new clients with better services and standards.
All-In-One Plans for Tourism
We offer plenty of tourism-related services like ticketing, visas, transfers, private tours, hotels, meals, guided tours,, and excursions; all under one roof. We can provide the most comfortable traveling experiences to our clients through commitment and guaranteed services.